Compliance With America's Water Infrastructure Act (AWIA)
As we help the operators of community drinking water systems meet AWIA requirements associated with risk and resilience assessments (RRAs), we leverage our cybersecurity capabilities to identify and mitigate malevolent and natural threats. Our holistic approach supports AWIA compliance, risk assessment, resilience, monitoring systems, financial infrastructure, chemical handling, and operations and maintenance.
Cybersecurity Maturity Model Certification (CMMC) for the Defense Industrial Base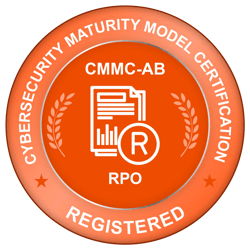 Our team has extensive experience safeguarding Department of Defense classified information. We are leveraging that knowledge to help protect the DoD critical supply chain. Our unique perspective helps you meet the maturity baselines required to pursue defense contracts and implement a holistic approach to cybersecurity.
Government regulations define baseline cybersecurity controls for DoD contracts. With the implementation of the CMMC, companies will need to demonstrate cybersecurity practices and processes to a third-party assessor. As a CMMC Registered Provider Organization (RPO), we will help you determine your appropriate scope and maturity level. This is based on the type of information you exchange or possess on behalf of the DoD. We will then perform a gap analysis to develop a tailored road map to reach your desired CMMC maturity level. Once identified, we work as your active partner to help you address challenges and implement remedies — technological, procedural or physical.